We all have that one friend who is a health buff. The one who orders a green tea when everybody else is drinking coffee with cream and the person who will order a fruit salad while you are indulging in chocolate cake. When the jolly season of holiday gift giving arrives, the lamp in your head never seems to turn on fast when it comes to your healthiest friend. Common gifts, such as a bottle of wine, a box of chocolate or an electric barbecue are out of the question. As holidays approach and nothing good enough crosses your mind, you must be feeling as pressured as the ingredients for your friend's favourite cold-pressed soup. Not to worry. We've got you covered with a cheat sheet filled with healthy gifts.
A Healthy Cookbook
Nothing like a bunch of healthy recipes to bring holiday joy to your friend's face. They can hone their culinary skills, and who knows, maybe you will receive an invitation to a charming dinner party sometime in the near future? The best healthy cookbooks of 2015:
A Fruit Basket
Though this seems quite obvious, a few people remember this idea and many of them underestimate its effect. A nice and well-arranged basket of fruit will keep your friend well-supplied with fresh fruits for snacking and for making some delicious smoothies.
A Blender
Speaking of smoothies... Buying a great machine to fulfil the "blend until smooth" part of the recipe is a gesture that your friend will be thankful for. Choose a blender that has a wider base for stability, a large pitcher, and that is easy to clean and with a long-term warranty.
The Best Blenders
Potted Herbs
Fresh basil, rosemary, thyme and other spice herbs are perfect gifts for a friend with preferences towards healthy cooking. They can be kept in pots near the kitchen window and used fresh for making tasty dishes. Extra tip: Select pots for the herbs that will match your friend's kitchen's colour scheme.
[embed]https://www.instagram.com/p/_QCT0qDn1c/[/embed]
Fitness Tracker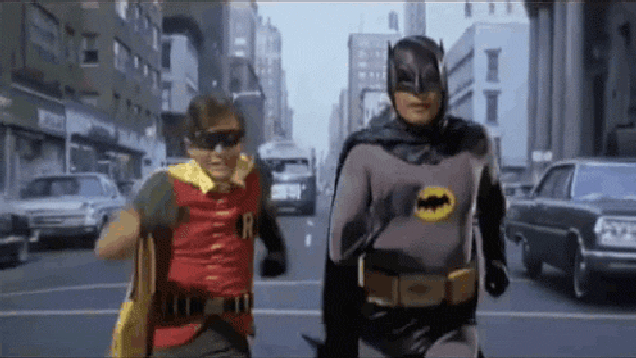 If you ever had to listen to your friend counting burned calories – heck if you ever counted your own calories - you know how stressful that gets, fast. With this handy gadget – or an app version for their smartphone - your fitness friend will have real-time feedback on footsteps, burned calories and heart rate. If you want to do your friend an even bigger favour, choose a tracker that is thin and lightweight and has the option of synchronising with a smartphone.
The Best Fitness Trackers
Fitness Clothes
No matter how many gym outfits your friend owns, you cannot go wrong with buying yet another piece. Depending on your friend's favourite type of physical activity, you can choose between yoga pants, tights, shorts, tank tops, loose t-shirts, etc. If you want to make it a bit more fun, choose unique pieces with motivational messages.
Affordable & Well-Made Activewear
Fitness Equipment
If your friend prefers working out in the privacy of their own home, you can always pick out some neat fitness equipment, like a yoga mat, a pilates ball, weights, kettlebells, workout bands, workout DVDs, etc. And if your friend is a gym-goer, you can make a fun gym bag "gift basket". Purchase a stylish gym bag and fill it up with essentials, such as towels, headbands, tank tops, water bottles, post-workout bars and snacks, and whatever else you consider useful.
A Month-long Course
Now, assuming that your fit friend already has a gym membership (the long path to a muscular frame always starts with a couple of unused gym memberships), you can spice up their life with some interesting courses, like Zumba, aerobics, Crossfit, yoga, etc. If you are a risk-taker, give them a month of dance lessons. Challenge them to last it out, shy though they might be!
Workout Headphones
There's nothing quite like music to motivate you to put some effort in your workout, and it is hard to remain focused if your headphones keep falling out. Your fitness buddy surely knows that. That is why they will be excited about their new wireless workout headphones. Other than being wireless, workout headphones are made to resist sweat so they would not slip out easily for any reason.
Your Best Run Ever from pumpup on 8tracks Radio.
Spa Day
Well this one is a no-brainer. Everyone loves a day of relaxation and pampering. A gift like this is enough to let a person know that they have crossed the boundaries of good friend, and entered the best friend zone make the difference between a good friend and the best friend. There is no need to spend a bunch of money on expensive gadgets, all that matters is understanding your friend's needs.
Hopefully, a little light in your head just lit up. Healthy gifts are tricky to think about, but your buddies will be happier (and healthier!) for it. The holidays are approaching so direct all your jingle bells into making a perfect match for your fittest and bestest friend!
About The Author This article was written by Kate Flannery, a Body Combat and Caesar salad enthusiast. As a blogger, she focuses on health and fitness topics, debunking popular fitspo myths, and in her free time, she sails. Check out Kate's website at High Style Life and find her on Twitter @kateinthenorth.