There's a mystical realm that lies beyond your comfort zone. That's where the magic really happens. Sadly, it isn't Narnia and it certainly isn't Hogwarts. You won't be able to enchant your way to a healthier you, but you can mentally prepare yourself to take the next step. Having a positive and supportive fitness community to encourage you along the way is an extra (and often, necessary) bonus. Here are a few quotes about courage that will certainly inspire you to dip your foot into fresh waters and take the next step in your fitness journey.
Let go of what was never really there
To live is the rarest thing in the world. Most people exist, that is all.
The 3 C's in life: choice, chance, change. You must make the choice to take the chance if you want anything in life to change.
The only limits in life are the ones you make.
Everything you've ever wanted is on the other side of fear.
If you have the courage to begin, you have the courage to succeed.
Life shrinks or expands in proportion to one's courage.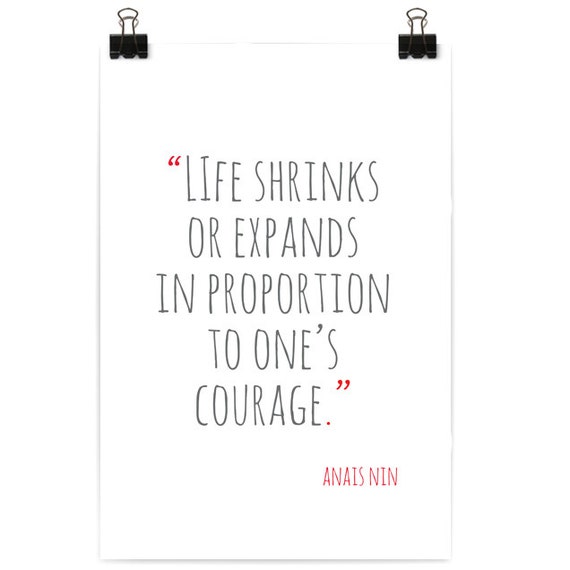 Do what is right, not what is easy.
If it's both terrifying and amazing, then you should definitely pursue it.
If there is no way, create one.
Did these quotes about courage inspire you? Share them with the PumpUp community using the #MotivationMonday hashtag! Do you have favourite quotes about courage that you'd like to share with the PumpUp Community? Leave them in the comments below!