You've already set out your goals for the year and tested them over the past few months. Maybe your methods worked. Maybe they didn't. With summer just around the corner, it's time to really push yourself. Make your routine a bit stricter to achieve the best results. Don't expect change to happen overnight and don't give up after a few weeks! It takes time to create habits that will last a lifetime. Here are some ideas that will help:
Don't be too hard on yourself
It isn't hard to exhaust yourself by embarking on your goals a bit too enthusiastically. Your willpower can only do so much for you. Don't push yourself too much at first and don't beat yourself up about your failures. Starting little by little and gradually changing your habits will become central to your health and fitness journey. It's also a more thoughtful way to treat yourself, as your body needs time to adapt to change.
Research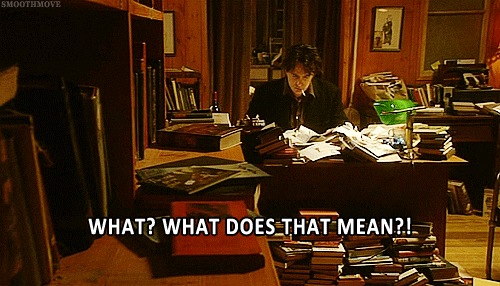 Be curious and critical. Don't be afraid to ask questions about what kind of food is best for your body and your lifestyle. Dare to research about how exercise affects your body and whether 'health fads' actually live up to the hype. Keep your goals in mind and make sure that you constantly ask questions before (and during) your lifestyle change. The fitness industry is just that: an industry. Be wary of false information and ensure that your decisions are well-educated.
Look around. Is there someone who can accompany you in this journey?
Find a workout of this gif here
From personal experience, I've noticed how motivating is being able to count on somebody who is pursuing goals that are similar to yours. You and your workout buddy will be able to hold yourselves accountable to your goals and mutually benefit from the motivation boost you give to each other.  Put simply, it's a win-win situation that's just plain awesome. Reach out to your friends, colleagues, family members, classmates, or even your significant other. You have the power to give them the greatest opportunity to commit to their health and fitness objectives for real.
Stick to a consistent and 
realistic

workout routine
Exercise isn't easy, and you won't see progress overnight. Overexerting yourself can be pretty dangerous and may even lead to muscle strain. Begin slowly, make adaptations as needed, and research about what kind of exercises will give you the best results based on your goals. Working out doesn't need to feel like a chore! If you love sports and hate the treadmill, sign up for an intramural team so that you at least have a schedule to commit to.
I always recommend PumpUp's customized workouts: they're so adaptable for any fitness level. It's just like having a personal trainer with you! YouTube workout videos are also great for staying in shape. You don't need to spend a fortune to create a daily routine for yourself!
Between workouts, make subtle changes that will help you to incorporate more activity into your lifestyle. Take the stairs instead of the elevator, ride your bike or walk instead of taking your car or a bus to nearby places, and do more active activities with people you care about. As long as you're making an effort to increase your movement in some way, you're doing something right.
Step out of your comfort zone
The fact that this is the last tip doesn't mean that it is the least important. Challenges are the foundation of a happy & healthy life. If you haven't accomplished your goals, maybe you haven't stepped far enough from your comfort zone. Push yourself.
Are you watching Netflix on your couch when somebody asks you to go rollerskating with them? Ditch the television and go rollerskating.  For this moment, forget about relaxation and comfort: opportunities are once in a lifetime.
Do you plan your walks along the shortest possible route? Walk faster and and farther just because. You'll not only feel physically awesome because of the extra exercise, but you'll be conscious that you transcended the limits of your willpower.
These are just a few tools to keep you pumping up. Go for it and don't think about losing faith!
This is a post by PumpUp member Sara A. (@bunnies), PumpUp blog contributor. Follow her Tumblr @gurdiel