Between work and school and family, right now, I'm drowning. I have so much to do in the next month in order to prepare for post-university life. Yet, I keep pushing my work to the side to play on my phone or watch TV or to do anything imaginable that isn't work. It's been so bad that last week, my heart was racing for about 5 days due to anxiety and stress. How am I supposed to cope with all that's going on? In my head, it seems easy to just buckle down, get the work done, and then relax. But in application, it takes a lot more energy. So I'm going to do something a little different for this post. This week I'm going to list my top 5 ways to stay sane in hectic situations.
Plan your work and work your plan
I don't know about you, but I'm a visual person. It helps me get things done if I write things out in the form of calendars, to do lists, and even step-by-step tasks. It may seem like extra work but by writing things down, I'm seeing just how much needs to get done and how it needs to get done.
Take a deep breath
During those times when my heart races with stress, I like to take some really deep breaths and clear my mind. If possible, I also try to listen to some nature sounds like the forest or, my favorite, ocean waves on Spotify or YouTube. By focusing my mind on breathing and the nature sounds, I'm able to clear my head for a second and create a blank slate to do more work.
Imagine the satisfaction
Visualize how great you'll feel once your work is complete. One thing that also helps me is envisioning myself completing the tasks at hand. Seeing the pure joy on my stress-free face makes me want to work towards that even more.
Ask for help
Nothing in this world is accomplished alone and we are not super humans. Ask for help if you are unable to complete a task. It may be hard to let someone down or place a burden on another but, chances are, that person is agreeing to help you because they care about you very much.
Take time to make yourself happy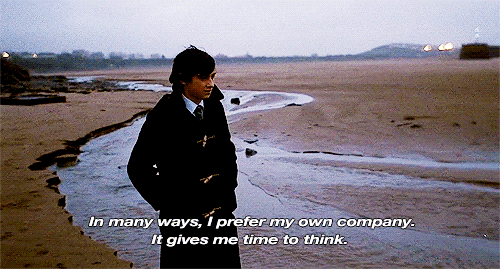 I cannot stress this last point enough. No matter what you do in hectic times, it's important to remember your own happiness. Carve out some times for breaks in which you do something you love to do like baking, watching TV or, in my case, singing your heart out to your favorite songs.
I hope you can use some of these tips in your own life to stay sane in the busier times in of your life.
This is a post by PumpUp member @ohmyitschels. Check out Chelsie's YouTube page here