SPOTLIGHT SERIES: PAMELA D.
At last, we see the light—and it's like the fog has lifted on our exceptional and talented member Pamela D.! She soars to extraordinary heights as PumpUp's resident superstar at aerial silks and she has triumphed over several obstacles to get to where she is today. Intrigued? We sure are! Read down below for Pamela's story and her excellent advice and recipes.
It would be an understatement to declare that Pamela has a passion for exercise and healthy living. "People laugh and can't believe I exercise so much…but I love it. Exercising is my therapy," says Pamela. "My Saturdays and Sundays are awfully different from other people. I wake up at 8:30 am, make breakfast, and off to the gym I go! Just because it's the weekend doesn't mean you can't workout right?" Though Pamela takes maximum advantage of the empty weekend gym—it's her rigorous weekday schedule that impresses us the most.  She manages to incorporate 3-4 hours of cardio, weightlifting, and/or aerial silks per day into her busy school schedule, but reserves Friday as her rest day.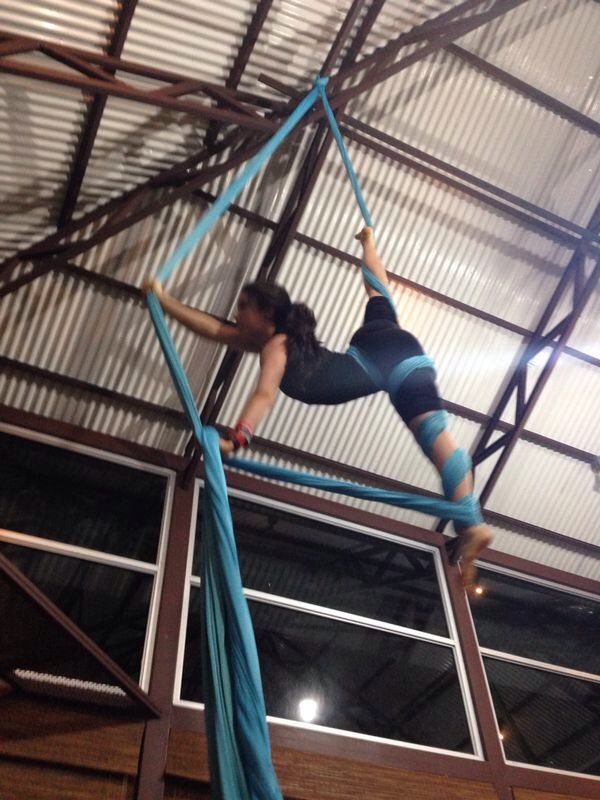 She admits that she has struggled with obesity and with anorexia at separate points of her life, and overcoming these obstacles has only made her stronger. "When I was 6-7 years old I was obese but too little to be thinking [consciously] about my body," she says frankly. "When I was 11 I started to focus too much on what other people thought of me and how other people saw me, especially when I thought that skinny was everything to make a person happy and beautiful. I was wrong. There was so much more than that."
We are extremely proud of her for not only attaining a balanced lifestyle, but for maintaining it.  "I have overcome [anorexia] gladly but there are withdrawals such as low self-esteem and very low confidence, which I still have to a certain extent," she divulges. "Now I prefer not to be thin at all—when my clothes start to loosen too much it gets on my nerves, go figure! All I want is to be fit and healthy. Strong is the new skinny." Her triumphs fuel her determination to be strong, independent, and disciplined.  "What motivates me the most is the fact that I dealt with anorexia, making me never ever wanting to go back to that point again," shares Pamela. That moment in my life marked me and has changed my way of thinking, to be a better me."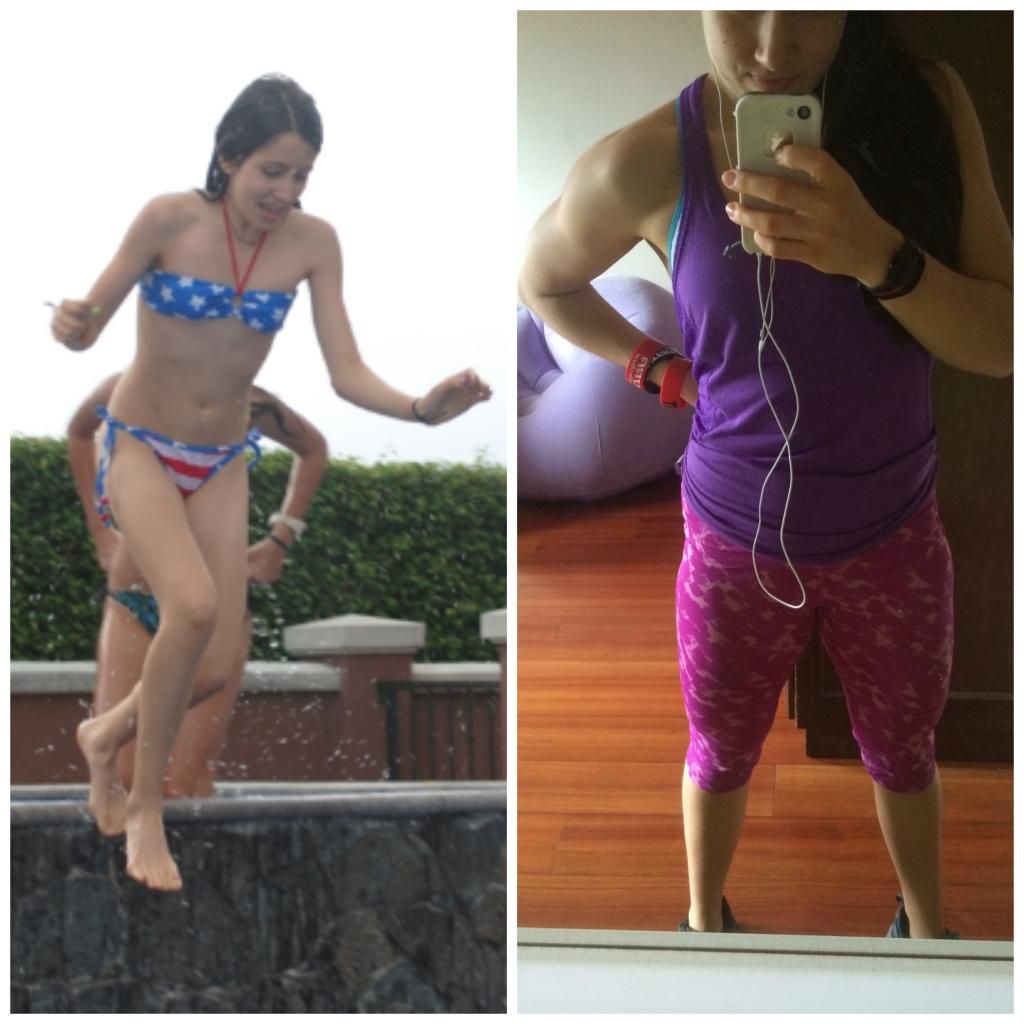 Owing to the fact that Pamela is allergic to 10 types of food— gluten, wheat, broccoli, almonds, corn, bananas, oranges, pineapple, oats and peanuts (phew!)—she is necessarily very careful about what she eats. "I eat lots of fruits and veggies. Veggies, veggies everywhere in addition to protein, healthy fats, and whole grain carbohydrates," Pamela explains. "I never eat simple carbohydrates—only complex. This is partly because I'm allergic to gluten, so I don't have a many options to choose from." Still, she sternly reminds us to eat our healthy fats. "Don't stay away from them!" she declares. "Healthy is 70% of the process. Exercising is just 30%. I cheat of course, not regularly…but I do. You should give yourself a treat once in a while! I cheat every 2 months or 4 months or so but some times I cheat once a week."
Pamela joined PumpUp in search of people who shared the same passion for exercise and a healthy lifestyle. "Although I have met some awesome people and I've tried out many recipes people have posted, the PumpUp community lightens my day everyday and honestly has made me happier!" she gushes.

Her best advice for PumpUp members looking to lead a more active lifestyle is to be methodical and pragmatic about their goals. "Start off with a notebook and write down your plan. Ask yourself what you want and how bad you want it," she counsels. Pamela advocates for gradual substitutions, both with exercise and with diet. "I'm not saying the change is easy but believe me, it's SO worth it! Exercise 30 minutes a day and increase it little by little!" says Pamela. "Same with food. Instead of that coke, try homemade lemonade, a fruit smoothie, or even water! Just make the switch day by day and you will see the changes."
She also urges us to make time for ourselves and to vanquish excuses with affirmations of self-worth. "You have to believe in yourself. If you believe in yourself you can accomplish anything!" encourages Pamela. She invites us to remove the 'torturous' and negative connotations we sometimes associate with exercise. "At the end of the day, exercise ultimately makes you happier," she says. This is true, biologically: exercise stimulates endorphin production, which triggers us to feel happier. "Think fat loss—not weight loss. I've seen so many people get bothered and sad when they gain weight but it might be muscle! Having muscle isn't something to be sad about."
Pamela's Workout Routine
Monday: Semi High Cardio Day and Aerial Silks

Tuesday:  Cardio and Weightlifting

Wednesday: Cardio and Weightlifting with my Personal Trainer 

Thursday: Cardio and Weightlifting

Friday: Rest Day

Saturday: High Cardio Day and Weightlifting

Sunday: Cardio, Weightlifting and Aerial Silks
Pamela's Biggest Motivation
Andreia Brazier is my biggest motivation. In my eyes she is a perfect woman and she inspires me so much because she goes out of the stereotype of girls always being the weak ones and girly girls. I don't aspire to be just like her or have her body because I want to have my own body, my own self. I am working to have a better body but to have my own, appreciate what I have worked for and will continue working for. 
Pamela's Motivational Mantras
I have many but these are the ones I love the most.
"Never quit. That's it. Never f***ing quit. It will be the only thing you will ever regret. "I failed." is ten times more of a human than someone who said "What if?" because "What if?" never went to the arena."
"Your body can do almost anything, its your mind you have to convince."
"The best thing someone can do is tell me I can't do something. Thanks for the coal, I'll light the fire."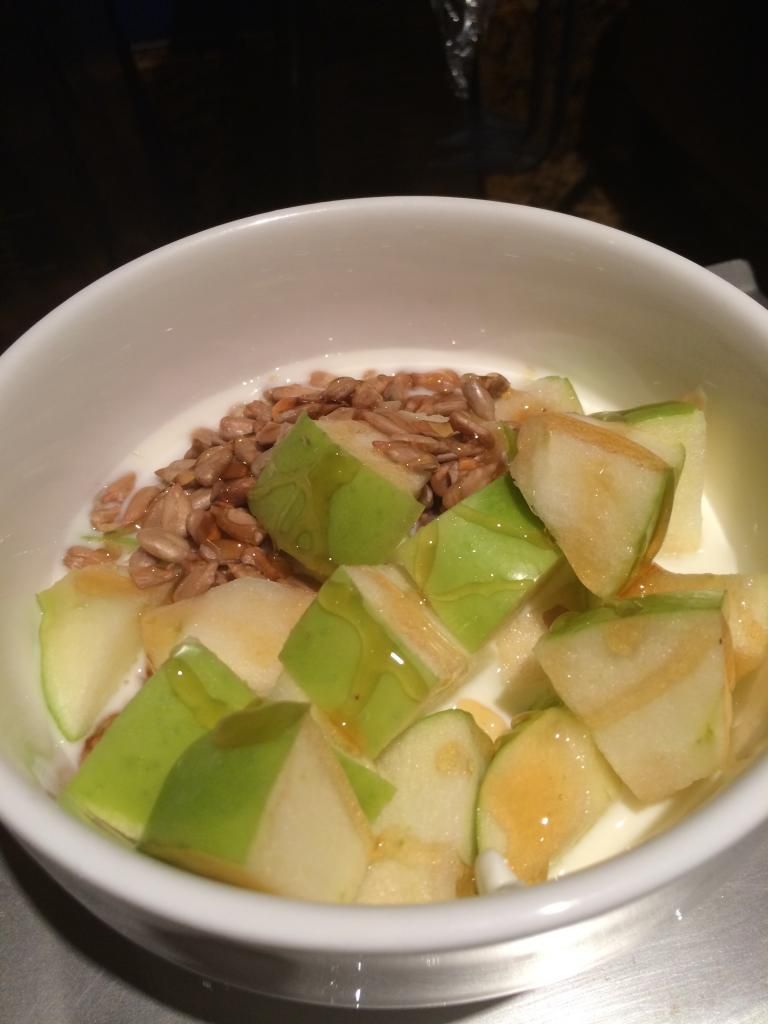 Favourite snack: 
150ml natural yogurt

109g of apple

28g of sunflower seeds

A drizzle of honey 
Fun facts
My favorite color is purple!
I speak two languages, English and Spanish and a little French!
I am very open minded and no matter what you talk to me about I will always be interested! I love to help people in any way that I can and support them as well. We all are family!
I love to exercise it is my therapy I can't live without it!
I love electronic music and I love to rave! I've seen many DJs around the world and I've gone to Ultra Music Festival many times. Electronic music is the only thing I listen to at the gym and it pumps me up every time! 
Give Pamela a follow on PumpUp and Instagram @pameladiazfc!