Fitness is not a joke. If you doubt this statement, perform 50 consecutive burpees and you'll soon catch our drift. Although every day of the year can't be April Fool's day, there's always room for a good laugh. Here are a few golden health and fitness e-cards that you can relate to in some way or another on Motivation Monday.
When you get overly competitive on the treadmill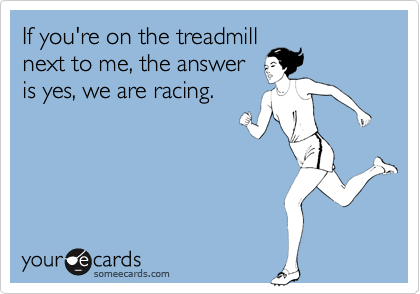 When you feel like you're being watched at the gym
When you take a HIIT class and feel like fainting
When you start training for your run for the first time since winter
When your clothes FIT
When you hit a new PR
When you have one mile left in your run and your workout buddy encourages you to sprint
When you're asked to go dancing after leg day
When the struggle to do anything after your workout is real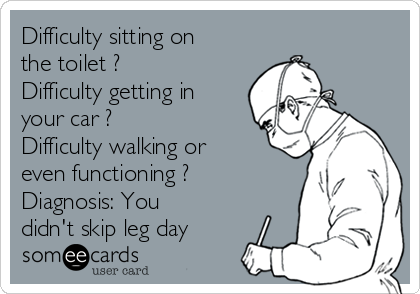 When you sweat the equivalent of Niagara Falls at the gym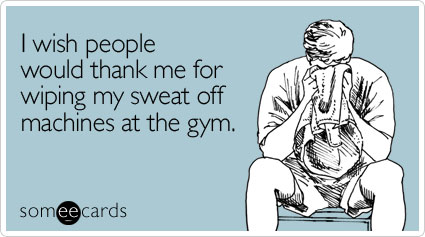 When it's rest day but you feel like exercising anyway
When you can't imagine changing into anything other than comfortable pants
When you finally finish all of your food packed in tupperware
When you need motivation to run fast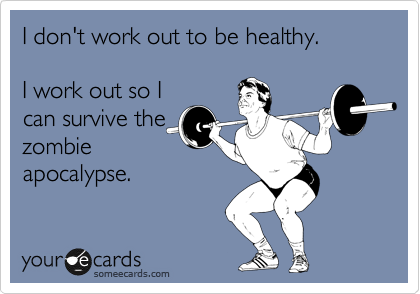 When your yoga instructor prompts you to hold an impossible pose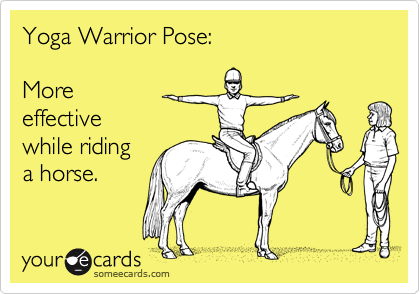 Enjoyed these fitness e-cards? Have more funny health and fitness jokes to share on #MotivationMonday? Lighten up! Share what motivates you with the PumpUp Community.